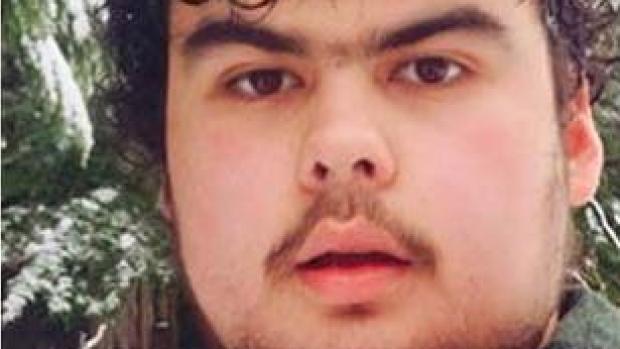 On the radio this morning, I heard that an inquest was beginning into why a mother in my province shot her 16 year old son, and then turned the gun on herself. Reports said that Angie Robinson, loved her son Robert deeply. However, life with Robert was very difficult. He had severe autism. Like many people with autism, when he was scared, or overstimulated, then he would lash out. I have a daughter with autism, and have lived through many a meltdown when she was young. Loud noises, flashing lights, weird smells or textures can all cause the brain of a person with autism to become overloaded. They enter fight or flight mode, and push everything away, or scream in panic. These responses are simply part of life with a person whose brain can be overwhelmed more easily than others.
Angie did what she could to help her son. Community members reported that they often saw Angie walking with Robert for hours in an attempt to calm him down. But there was a major problem. She was 100 lb, and he was 270 lb, and over 6 feet tall. If noises were too loud, or he was startled, then he would shatter windows with his head, and hurt himself. Robert would also push and punch his mother and people at school. The chaos and violence was far more than she could handle. An previous inquest heard that Angie had often approached the Ministry of Children and Family Development for help, but no support was available. After being denied a long term placement yet again by Family Services, Ms. Robinson became hopeless. She left a suicide note explaining how difficult it had been to care for her son, and took his life, and her own.
Sadly, even such a tragedy did not prompt change. A mother in a nearby city, Wendi McKay, who stays at home with her autistic son, is still struggling. She says she's been waiting for two years for funding to hire someone to look after him and his siblings.
What is astonishing is the huge inequity between services for people with mental health issues, and those with physical health issues. If a child has cancer, then highly specialized interventions are available. Billions of dollars have been spent on researching the best treatments for cancer. In Canada, all the treatments are paid for, no matter how complicated they are. An army of oncologists, pediatric nurses, surgeons, and others are available to treat a child with cancer with well-researched interventions. No child is denied treatment for their physical health issue.
Yet if a child has a mental health issue, the story is completely different. Funding for research in interventions is a tiny drop, compared to funding for cancer. There are few specialists in the treatment of autism, and accessing them is confusing. I remember my wife searching the internet to learn about treatments for our daughter, even calling people across the continent. This kind of burden is not put on the parents of a child with cancer, but it is dumped on the shoulders of a parent of a child with autism.
And as the tragic story of Angie and Robert Robinson illustrates, the emotional toll is enormous. Services are spotty, and are often denied. Parents are overwhelmed and terrified of what will happen to their child. Little intervention is done to help all of their child's mental health issues.
We need to change this. We can change it. As a mental health professional, you can speak up for the need for high-quality, well-funded research. This research would focus on the best interventions to treat mental health problems. And you can also speak up for intervention right now. We already know a lot about what works in treatment, but it is often not funded. We need to bang the drum, to ensure that mental health problems, like autism, are treated as effectively and thoroughly as physical health problems, such as cancer. If that were the case, then Angie and Robert may still be alive.
http://www.cbc.ca/news/canada/british-columbia/inquest-begins-into-murder-suicide-of-mother-and-son-with-autism-1.3247714